3D Printing with Ice
Ice habitats on Earth and 3D Printing with ice are not without precedent. In consultation with our Team's expert scientific advisors, astrophysicists, geologists, structural engineers and renowned 3D printing experts, we have achieved positive experimentation with one to one ice printing and successfully analyzed structural models.
Through an understanding of the physics of phase change and the temperature and pressure conditions of the Martian environment, as well as an understanding of the physical deposition techniques required we've designed a process to turn subsurface ice into water vapor, vapor used to deposit liquid water, in an environment cold enough to print a form in solid ice.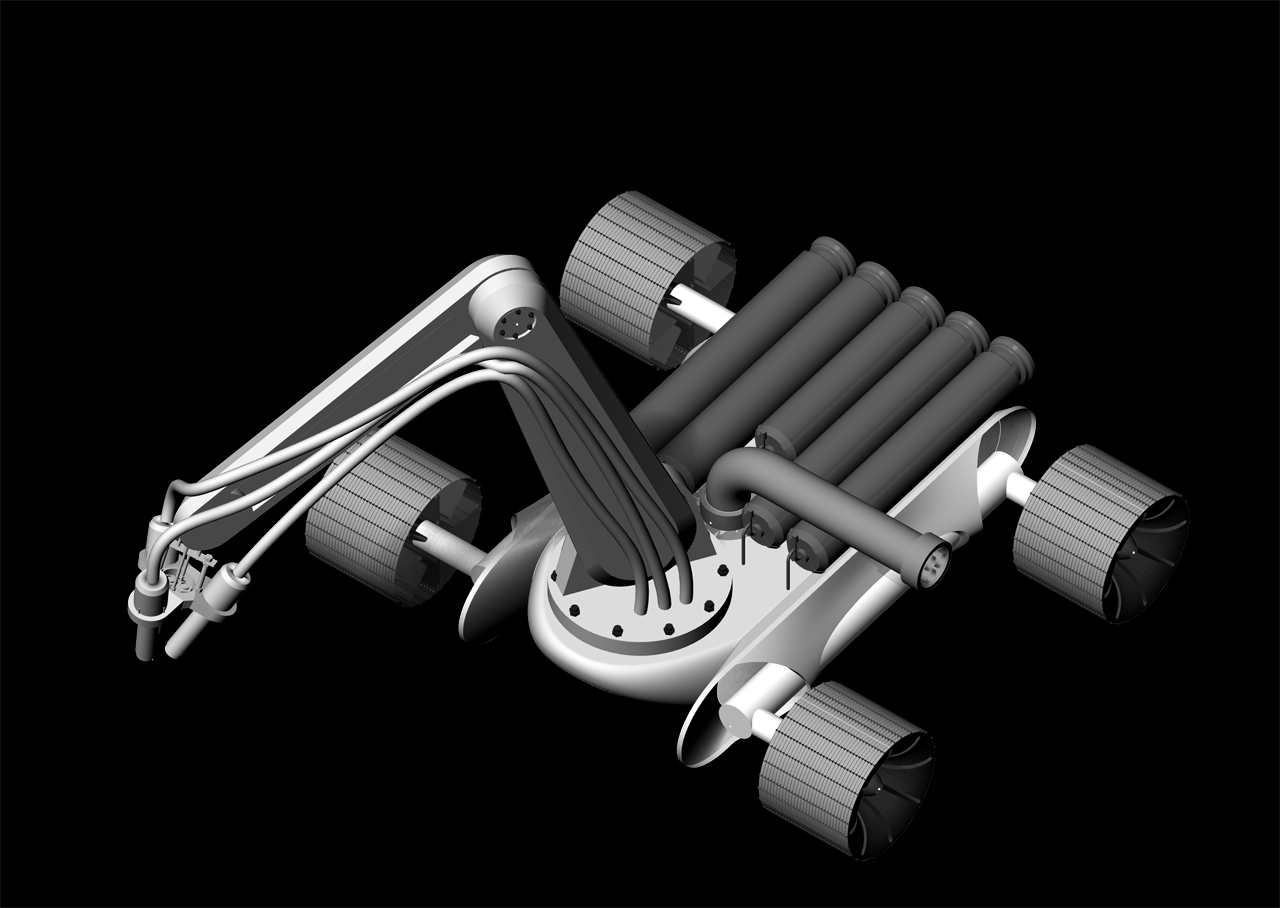 the iBo
These bots use a triple nozzle to dispense a composite of water, fiber and aerogel along layered rings, printing a spectacular light-transmitting lenticular form that is structurally sound, insulated and translucent.
Making & Climbing the Ice Wall
The iBo is designed to deposit layers of ice with a low-volume, close-range nozzle that ensures that any water that freezes mid-trajectory melts and refreeze instantaneously via the energy of its impact (a contact weld).
the WaSiBo
this robot is lowered through the base airlock of the lander into the Martian environment. Once outside, WaSiBo operates in two modes: Foundation-Sinter Mode and Water-Mining Mode. Both modes use the same basic processes, heat/pressure and excavation enabling them to be engineered into a single package. Dusty WaSiBo replenishes the supply of water from the exterior through a heated tether encased and protected by the printed foundation (see sequence on building on mars page). Thus, backward contamination by toxic regolith is mitigated.
*Sintering is the process of compacting and forming a solid mass of material by heat and/or pressure without melting it to the point of liquefaction.
3D Printing with Ice